Tart Cherry Ancho Chile BBQ Sauce (Perfect for Chicken, Pork, Lamb, & Ribs)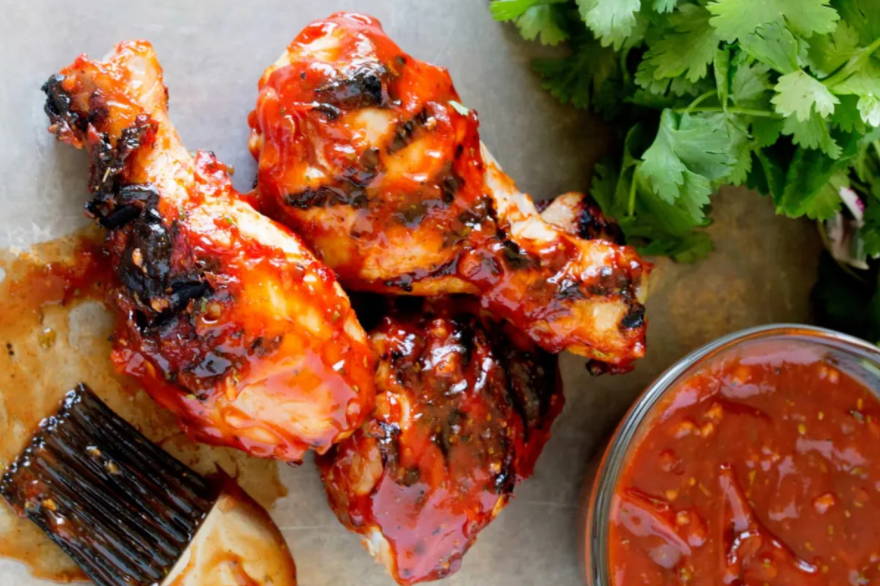 Ingredients:
11 1/4 cups apple cider vinegar

3/4 cup ketchup

3/4 cup chopped onion

1/4 cup Stanton Orchards' tart cherry concentrate

1/3 cup light brown sugar, packed

1/4 cup water

3 tablespoons molasses

3 tablespoons ancho chili powder

2 garlic cloves minced or 1/8 teaspoons garlic powder

1 teaspoon ground coriander

Pinch of ground cloves

Salt and pepper to taste
Directions:
Combine all ingredients in a medium saucepan and bring to a boil.

Then, reduce heat to medium-low.

Puree the mixture in a blender and return it to the saucepan.

Simmer uncovered until the sauce is reduced to about 2 1/2 cups and thickens.

Season with salt and pepper and serve! You can also prepare this sauce ahead of time! Simply, cover and chill for up to 3 days.
Uses:
Serve our Tart Cherry Ancho Chile BBQ Sauce with grilled chicken drumsticks!
Set the grill at medium heat.
Sprinkle the chicken drumsticks with salt and pepper.
Grill the chicken without sauce for about 10 minutes (depending on the size of the drumsticks) or until just cooked through while turning occasionally.
Brush the sauce on both sides of the drumsticks and grill until glazed for about 5 minutes - continue to turn occasionally and bast often with more sauce.
Serve the grilled chicken drumsticks with the remaining sauce and enjoy!
Our Tart Cherry Ancho Chile BBQ Sauce is also delicious with chicken wings, pork tenderloin, lamb chops, and baby back ribs!
Recipe by Laura Nickel of Denver, Colorado
Written by Carol Blomstrand, a health advocate, editor, and writer on health subjects.