Our Fans' 10 Favorite Ways to Take & Serve Tart Cherry Concentrate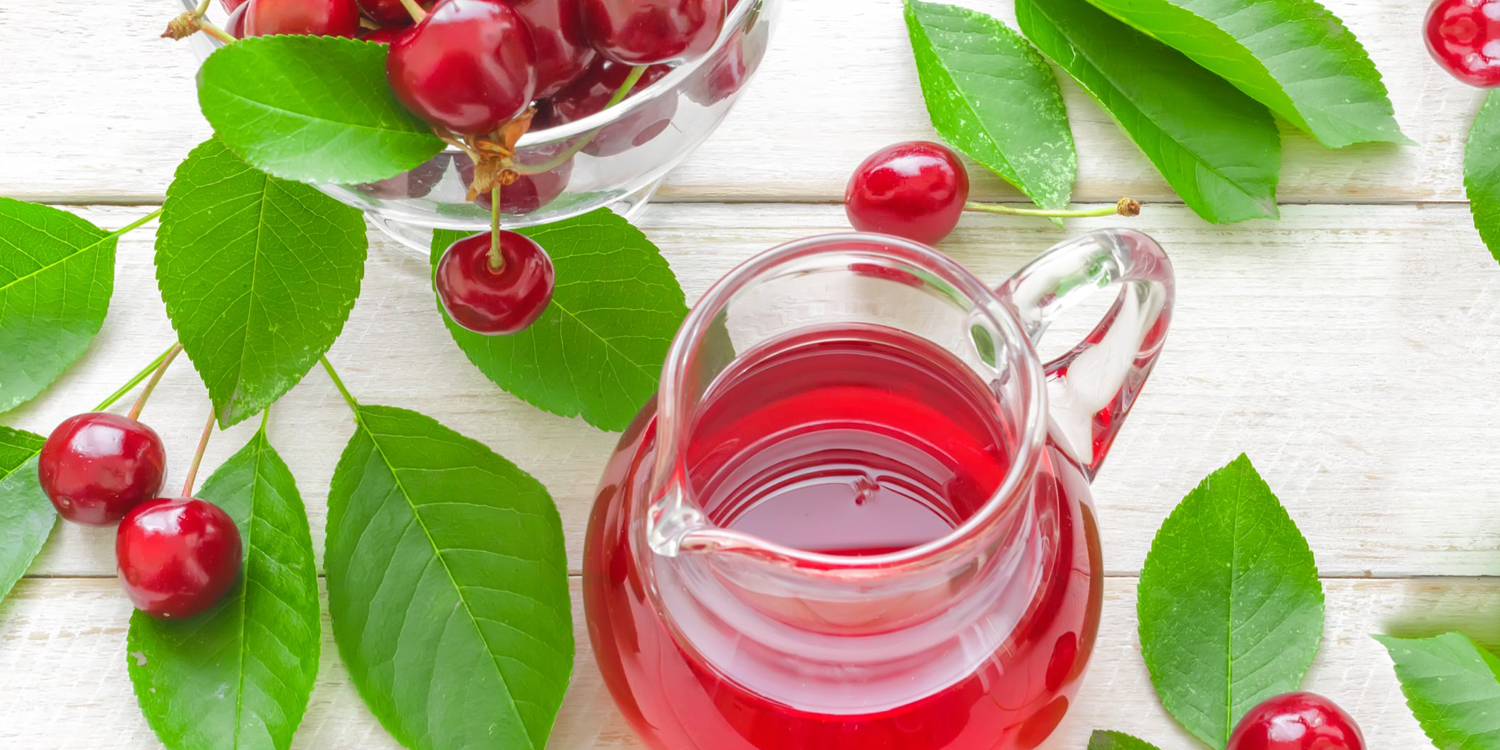 What's your favorite way to take Stanton Orchards' tart cherry concentrate - the classic way with water or club soda? Or do you prefer it in smoothies, drinks, and sauces or over yogurt and dessert? Read our fans' top 10 ways to take and serve our tart cherry concentrate below!
Purist's Way: Pour 2 tablespoons, bring to your lips, and swallow - yummy! Then, take a bit of food and water.
Classic Way as Tart Cherry Juice: Add 2 tablespoons in a 6 to 8 ounce glass of water or club soda, and drink immediately or throughout the day.
Family Breakfast Table: Place a bottle of tart cherry concentrate in the middle of the dining table and let everyone pour 2 tablespoons to take it directly in their mouth or mix with juice or milk.
Yogurt Lovers: Pour 2 tablespoons over your favorite yogurt and let it drip to look like a dessert sundae!
Athletes: Pour 2 tablespoons into your sports water bottle, fill with water, and drink it as you practice.
Endurance Sports Fans: Take 2 tablespoons (either alone or poured into a sports bottle filled with water) before or after a heavy workout to help relieve soreness and pain from strenuous activity.
Immune-System Challenged: Take 2 tablespoons directly or mixed in a glass of water to allow our tart cherry concentrate to boost your immune system around the clock!
Need to sleep better? Take 2 tablespoons a half an hour or an hour before bed to act as a natural and effective sleep-aid.
Smoothies for everyone! Prepare your favorite smoothie recipe and pour in 1 ounce (or 2 tablespoons) of tart cherry concentrate per person.
Win over anyone in the family with this decadent-looking dessert! Order from your favorite gelato or frozen yogurt shop, then drizzle tart cherry concentrate over everyone's serving. A fun, delicious, and healthy way to enjoy!
Written by Carol Blomstrand, a health advocate, editor, and writer on health subjects.